Supreme Petroleum, Inc. has grown through the support of its relationships with its branded partners.  As distributors of multiple brands of fuels, we are able to offer the communities in which we serve the best possible options of brands available today.
Supreme enjoys the autonomy and flexibility of marketing its brands throughout the Virginia and North Carolina territories.  All brands were not created equal and therefore each must be considered carefully to ensure proper market penetration.
---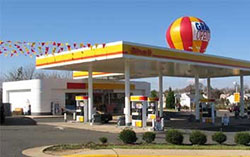 In November of 2003, we began distribution of the Shell/Texaco brand by purchasing a local jobber and their locations.  Shell is one of the TOP 3 brands in the world and we are fortunate to be able to not only fly the Shell flag at our own sites, but to also offer it to our dealer network.
---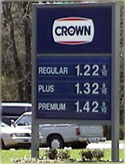 For those seeking a Brand with more fuel flexibility and a larger recognition than the other "unbranded" Brands, we offer the Crown brand. With a Crown license, you will get a branded credit card processing offering, image consistency, and the freedom of unbranded fuel pricing. We have programs designed for single site operators as well as the multi-site jobber looking for an alternative supply of gasoline.
---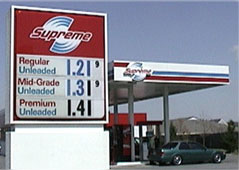 For the operator looking for complete flexibility in his gasoline retailing with a professional looking sign and image package, we offer "Supreme". This is our private brand of gasoline developed through years of relationship building with many different fuel suppliers (rack and contract). With "Supreme", you get a professional sign and image package and are able to enjoy the competitively low gasoline prices through Supreme's unbranded rack options.
Call us at (757) 934-0550 in the Tidewater region, toll-free at (800) 924-5823, or email us today to set up a meeting to discuss any, or all, of the options we have available today!